SLC's senior academic managers, Bethan Edwards and Jo Langford, are just back from Moscow, where they gave an intensive three-day training programme to over thirty lecturers at Sechenov Medical University. The programme focused on giving participants the language they need to give lectures, seminars and workshops in English.

The university has a growing number of international students across its many faculties, all of whom are taught in English. Faculties include Medicine, Pharmacy and Dentistry. Understandably, this is a real challenge for the Russian lecturers – while many have a strong command of their subject matter in English, they do not have the language skills to manage the language of instruction.
Bethan and Jo's training programme therefore had a strong practical focus. Content included how to give instructions, check learning, give feedback, manage small group work, give presentations and lead discussions. Relevant grammar, vocabulary, functional and pronunciation skills work was integrated throughout. At the end, the participants demonstrated what they had learnt by giving short presentations, followed by feedback and questions from their peers.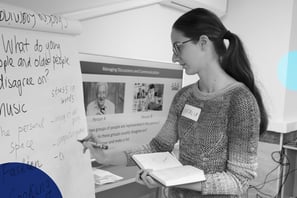 The course was a real success with very positive feedback from participants, Sechenov's International Office and Linguistics department. Bethan and Jo have already been booked for a further round of teacher training in March 2020.
If you are interested in SLC working with your staff, we provide a range of teacher training programmes, including Using English as a Medium of Instruction, Using Digital Materials in the Classroom, and Preparing Candidates for OET. Just get in touch to start the conversation – academic@specialistlanguagecourses.com.