We're delighted to be hosting another free webinar in conjunction with EALTHY for Medical English teachers and teaching institutions. This webinar is of particular relevance given the political upheavals of the last few years and the rapidly growing number of refugees around the world and the many healthcare professionals among them.

The presenter, Mohib Ullah, is from RefuAid, a UK-based charity who provide English language support together with access to employment and education opportunities for a wide range of refugees across the UK. RefuAid's programmes enable refugees and asylum seekers to return to previous careers, register with professional bodies and enter Higher Education. English language tuition is a crucial part of what they offer.
Mohib heads up RefuAid's 'Language: A Gateway' programme, which in the past year has supported 493 people who have claimed asylum in the UK, into language classes with partner schools and volunteer English language tutors all over the UK.
As part of this, RefuAid works extensively with refugee healthcare professionals including doctors, nurses and pharmacists. The organisation provides vital access to the formal tuition needed to pass the OET and IELTS exams so participants can register with professional regulators such as the General Medical Council or Nursing and Midwifery Council in the UK.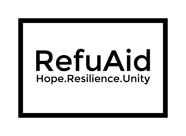 In the webinar, Mohib will outline the challenges refugee and asylum seekers face and how they overcome them with RefuAid's support as they start new lives in the UK. His insights will be useful to anyone working with or hoping to work with the growing number of refugee healthcare professionals not only in the UK but in many countries around the world.
If you cannot attend the webinar, it will be recorded and stored in the Members Area of EALTHY along with the other webinar recordings from the likes of Virginia Allum and Ros Wright. Joining EALTHY costs €55 a year and not only gives you access to a range of webinar recordings, but also to a rapidly growing bank of materials, lesson plans, articles and videos specifically for English for Healthcare.