We're delighted to see that OET Medicine is now recognised for international medical graduates (IMGs) wanting to register in Canada.
OET announced today that the College of Physicians and Surgeons of British Columbia and the College of Physicians and Surgeons of Newfoundland and Labrador now accept OET Medicine for registration purposes.
In British Colombia, IMGs require a grade B in all four OET sub-tests[i] – the same as registering with the ECFMG in the US, the GMC in the UK, or AHPRA in Australia. We presume this is also set for Newfoundland and Labrador and will be on their website shortly.
This is excellent news for IMGs who wish to work in Canada, one of the most beautiful and welcoming countries in the world. The provinces of British Colombia and Newfoundland and Labrador include wealthy cosmopolitan cities such as Vancouver and Victoria, as well as the stunning landscapes of the Rockies, wild coastlines, and towering glaciers.
At SLC, we prepare hundreds of doctors to achieve four B grades in OET Medicine, giving them the opportunity to transform their lives, those of their families and the thousands of patients they care for.
Click through for more information on OET Medicine preparation.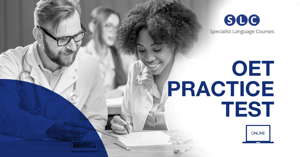 [i] https://www.cpsbc.ca/files/pdf/REG-ELP.pdf