SLC is delighted to offer 4 live lessons a week, 48 videos from OET Jo on test strategies and techniques, and 2 full practice tests to Reach OET B Medicine and Reach OET B Nursing - at no extra cost!
The Reach OET B study courses have already been used by thousands of students to help them achieve the OET grades they need to work in the UK, US, Australia and elsewhere. We are now adding much more content to give our students the best possible value. Not only this, candidates can also add writing correction and one-to-one lessons for that extra boost.
Live OET Lessons
SLC OET students can now attend live lessons on Mondays, Tuesdays, Wednesdays and Thursdays covering essential preparation for the four OET sub-tests - Reading, Listening, Writing and Speaking.
Lessons are given by the SLC Academic team, including Bethan Edwards, Academic Director, and Jo Langford, Senior Teacher and well-known OET expert through the many videos she publishes on the SLC YouTube channel.
The lessons will take place on Zoom. Links will be provided on the lesson calendar in your course pages. Just click on the link to register and join.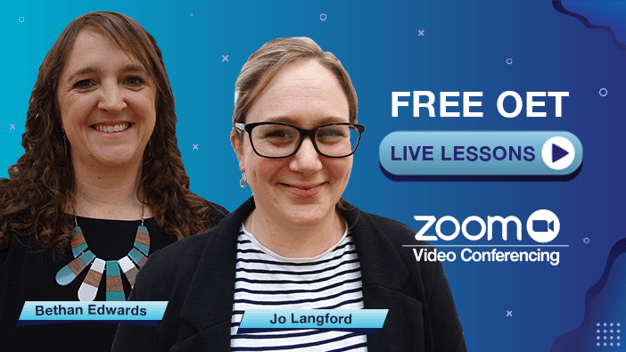 Lesson Library
Don't worry if you miss a lesson. They will all be recorded and added to the course, so you can just watch it when you have time.
The lessons all relate to the course units, so you can do a preparation unit and then watch a lesson. This will help you learn and prepare.
OET Jo videos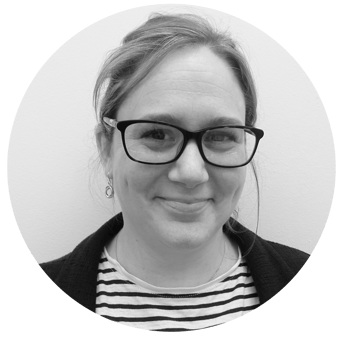 Jo Langford, known to OET students around the world as OET Jo, is a brilliant OET teacher. Since 2017, she has prepared hundreds of doctors and nurses to pass their tests.
For the last 18 months, Jo has been posting videos on how to improve your scores in the 4 sub-tests to YouTube, where they have proved incredibly popular.
We have now taken the videos and added them to the Reach OET B courses. So, when you have done the preparation units in the course, you can also watch the related videos.
OET Jo's explanations are clear and effective. They are an excellent way of consolidating and extending the learning in Reach OET B.
OET Practice Tests
There are already many examples of OET test questions in the Reach OET B course. However, we have now added 2 full practice tests so you can practice under timed conditions.
The tests were written by OET test writers, so you know they reflect what you will do on your test day.
The tests are all on a timer, so you can see how well you will do on the day. Importantly, you can see where you have any problems that need working on!
Reach OET B is now an even more powerful course, giving you the tools to achieve the scores you need to register and work in the UK, US, Australia, Canada and elsewhere.
For more details and to book a course: