We're delighted to be working with the British Embassy in Jakarta and the Indonesian Ministry of Health on a project to scope and develop Nursing English teaching programmes across Indonesia.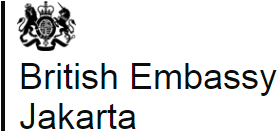 Improved levels of English among nurses will enable them to engage with the globalised world of healthcare where English is very much the lingua franca, whether it be to keep up with research, attend conferences, work or study in English-speaking environments.
There are two elements to the project. The first is a piece of research to detail the Nursing English landscape in the country. We'll be talking to Ministry of Health officials, academic leaders of health polytechnics, Nursing English teachers and their students.
Areas covered will include policy, curriculum design, materials used, assessment, teaching methodology, professional development for teachers, current student levels of English across Diploma and Degree courses, the challenges faced, and current and future initiatives. This will include the development of international degree courses delivered in English.
The research will include interviews with focus groups and individuals as well as wide-ranging surveys.
The second element is the creation and delivery of a teacher development programme for Nursing English teachers across the country. The programme includes webinars, reflective tasks, and one-to-one coaching with SLC teacher trainers.
The programme will be held on SLC's cutting edge Learning Management System, giving Ministry and Embassy staff full transparency on what the participants have done and submitted.
The programme will be led by SLC Academic Director, Bethan Edwards, and her team. Bethan has already participated in and led programmes on Nursing English and the teaching of Healthcare English in general in places as far flung as Russia, China, India, the Gulf, the UK and Ireland.
The research report and the teacher capacity building programme will both have been delivered by the end of March.
"This is a wonderful opportunity to support the development of Nursing English teachers and thereby their students, so they can engage more effectively with the international world of healthcare. We're hugely looking forward to meeting, talking to, and learning from our counterparts across Indonesia."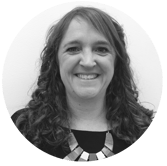 Bethan Edwards,
SLC Academic Director