In response to increasing demand, our Academic Department have taken examples of real student answers to OET Writing tasks, corrected them, suggested improvements and marked them, using OET criteria. We have published them for you to read, analyse and use to improve your own writing.
There are five answers for OET Medicine and another five for OET Nursing, all written by our students in response to real OET test questions. Each answer has been corrected in detail, with extensive comments from one of our expert markers explaining the correction and offering a better way of writing the answer.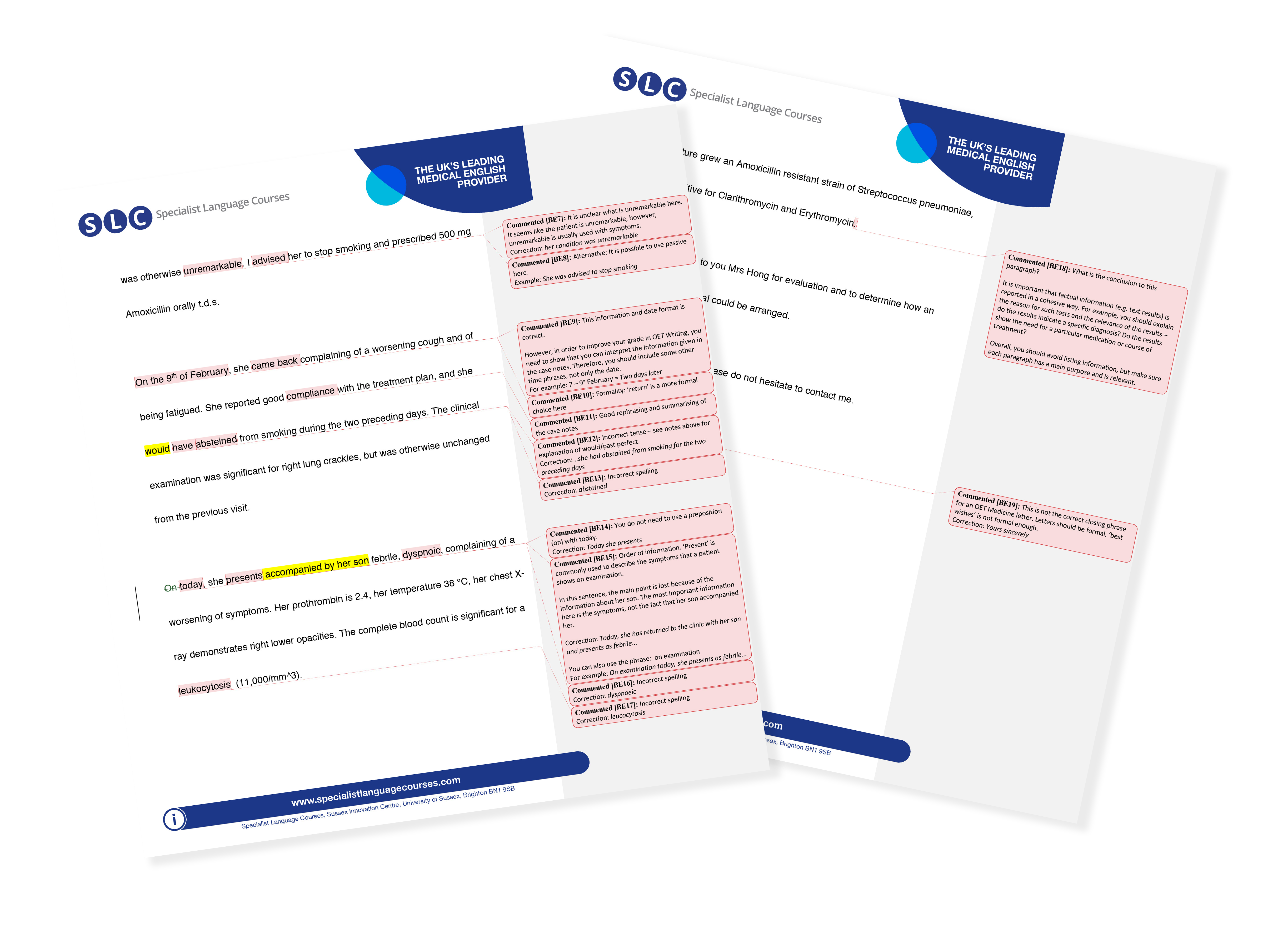 Each corrected task is then followed by a detailed breakdown of the score using the official OET marking criteria of Purpose, Content, Conciseness and Clarity, Genre and Style, Organisation and Layout, and Language. The marks are then totalled and a grade assigned.
As a student, you can read the task; the letter as it was originally written; the corrected and improved version; and the feedback and marks. This allows you to get a clear sense of what letter would score a C, C+, and B. By reading the comments and feedback, you can clearly see how you can apply these lessons to your own writing.
ORDER YOUR OET WRITING CORRECTION SERVICE NOW!
These OET Writing answers are available to anyone signing up for the Plus, Pro and Premium Reach OET B packages.
BOOK YOUR REACH OET B COURSE NOW!