We're delighted to announce that SLC's new online course, Medical Terminology, has been accredited by the CPD Standards Office.
Medical Terminology is essential to understanding healthcare. Using an agreed set of medical terms allows healthcare students, professionals and lay people to use language that will be understood in a healthcare environment wherever it is said or written.
The Medical Terminology course analyses the roots of medical terms – very often derived from old English, Latin or Greek – and the prefixes and suffixes which combine with the roots to give specific meanings, so enabling students to understand new terms when they see them for the first time.
The course is comprehensive, covering terms for every part of the body, from the parietal bone to the sacrum to the hallux. As it's online, it's accessible wherever you have a connection and progress can be tracked easily. As it's multimedia, content is lively and engaging, ensuring you enjoy getting to know the many delights of medical terms.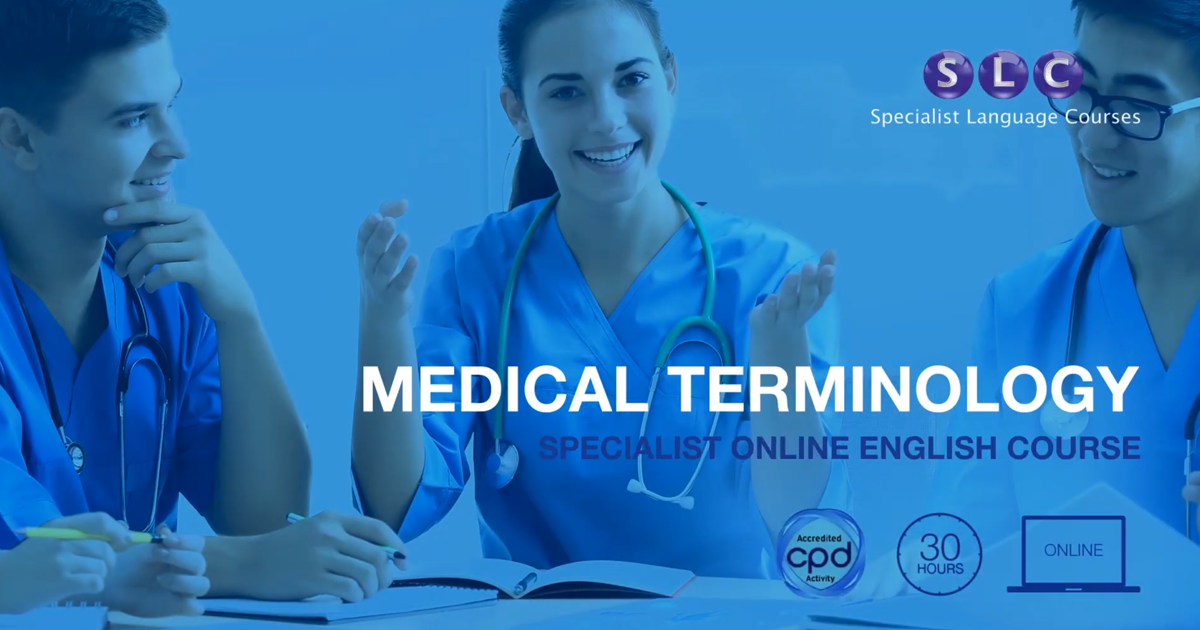 Medical Terminology joins our other CPD-accredited courses for healthcare, including English for Doctors, English for Nurses, English for Care and English for Medical Academic Purposes. When you complete the course, you receive an official CPD certificate with 24 CPD hours or points.
For more information: https://www.specialistlanguagecourses.com/medical-terminology/
If you are a healthcare employer or educator, we offer free institutional access to review the content. Contact Chris Moore to arrange: chris@specialistlanguagecourses.com.