On September 9th, the UK government announced that the English language requirements stipulated for overseas healthcare professionals by their respective regulatory bodies – the NMC for nurses and GMC for doctors – would be accepted for visa purposes.
What does this mean?
Until this point IELTS was the only test recognised for visa applicants. So, those wanting to take OET – the other test recognised by the NMC and GMC for registration – had to take an IELTS test in addition to OET, thus adding expense and time to a candidate journey.
Now, under the new rules, this is no longer necessary. Candidates wishing to register in the UK can use their OET test results to do so. Without taking an IELTS test.
How will this affect nurses and doctors wanting to work in the UK?
At SLC, we see how many healthcare professionals want to take OET rather than IELTS. We now work with thousands of OET candidates every year preparing them to take the test.
OET is a test of healthcare English, so the English that nurses and doctors will see, hear and use in practice. IELTS on the other hand is a test of academic English, so covers a wide range academic content across a range of subjects and assesses a test-taker's ability to understand, speak and write in academic English. It's a great test, but designed primarily for those entering Higher Education not the healthcare sector.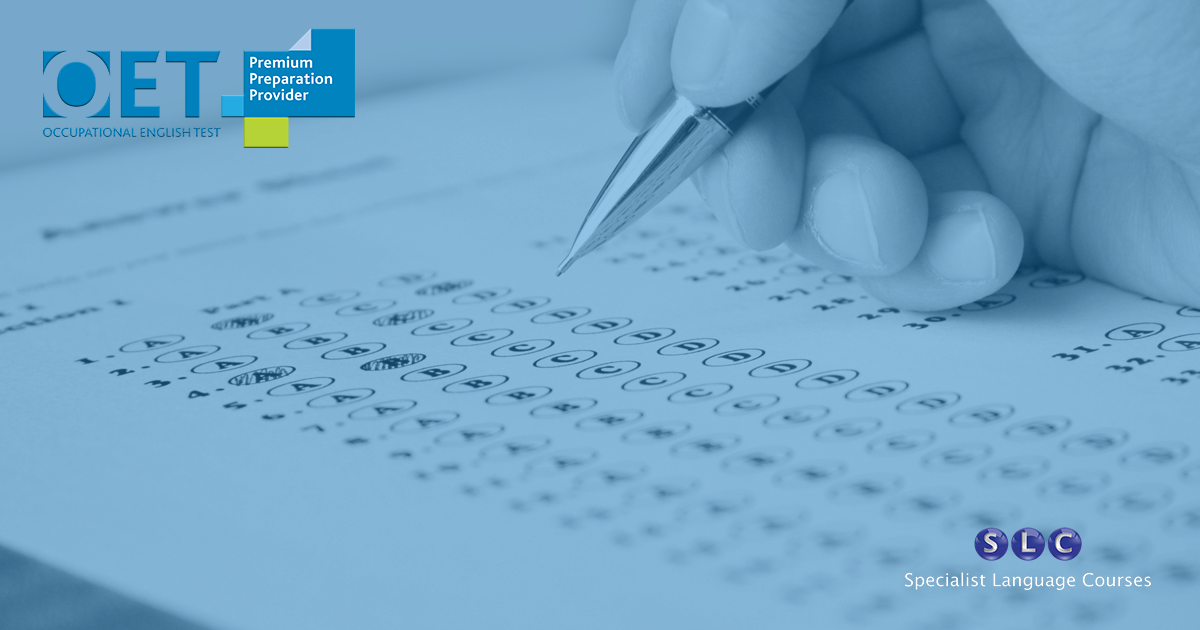 The ability to take the test they choose and have it recognised for visa applications will therefore make the process smoother and quicker for the many healthcare professionals wishing to work in the UK and help fill the considerable workforce shortages – 40,000 nurses, 10,000 doctors and 5,000 GPs at the time of writing.
About SLC
SLC is the UK's leading Medical English and OET Preparation Provider. We work with NHS Trusts and Health Boards and private healthcare employers across the UK. SLC is also the preferred test preparation provider for the NHS International GP Recruitment Programme and the Health Education England Global 'Learn and Return' programme.