August was a busy month here at SLC.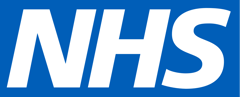 We started working with six groups of newly arrived refugee nurses through our partnership with NHS England and NHS Professionals. They are now working towards achieving the OET Nursing scores they need to register with the NMC. Once registered they will be working in hospitals across the UK.
We're also looking forward to starting working with two new groups of refugee doctors through our partnership with RefuAid in September to prepare them to achieve the OET Medicine scores they need to register with the GMC. This sits alongside our ongoing OET work with the Lincolnshire Refugee Doctor Project.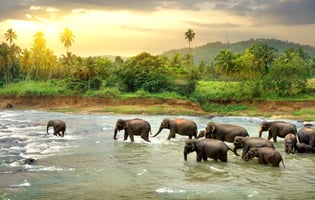 Academic Director Bethan Edwards visited Sri Lanka as part of another NHS England project, where she worked with groups of nurses in two universities to assess their English and to initiate exam preparation courses. These will now be progressed using SLC trainers in online classrooms.
Subsequently, Alexia Sporidis, senior SLC teacher and teacher trainer, also visited Sri Lanka to work directly with the English departments in both universities to train their lecturers and develop their curricula to enable them to deliver high quality OET preparation programmes. As part of the programme, Alexia will continue to observe, mentor and coach the lecturers over the next 9 months.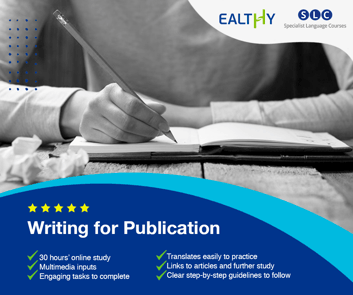 On courses, our new Writing for Publication course written by Professor John Skelton, was reviewed by academics in universities in Italy, Poland and Hungary with resoundingly positive feedback. We're now looking forward to offering it to institutions worldwide who have healthcare researchers and students wanting to publish in English – something demanded by all ranking international journals. The course takes learners through the complex challenges of writing research articles by simplifying the process into manageable chunks while analysing the language used and looking at examples along the way.
Preparation for the Nursing OSCE and Living and Working in the UK, our two recently published courses which focus on the needs of overseas nurses joining the NHS, were both accredited by the CPD Standards Office in the UK. This quality stamp also means that nurses successfully completing the courses will receive CPD points to add to their portfolio.

Preparation for the Nursing OSCE is fully updated for the new scenarios and skills introduced in November 2022, covering all OSCE topics and scenarios on APIE, Clinical Skills, Professional Values and Evidence of Best Practice. Living & Working in the UK is designed to familiarise nurses with life in the UK, and includes sections on life, culture, language, the NHS, the NMC, the Nursing Code of Practice, equality and diversity.
A new edition of the Living and Working course is now being written to focus on the needs of Allied Health professionals. Watch this space!