OET or Occupational English Test is an English language test specifically for healthcare professionals assessing the language communication skills of healthcare professionals who want to register and practise in an English-speaking environment.
It has been developed for 12 healthcare professions:

Who recognises the OET test?
It is recognised by regulatory healthcare boards, hospitals, universities and councils from UK, US, Ireland, Australia, New Zealand, Dubai and Singapore where they admit the OET as proof of ability to communicate effectively.
The following countries recognise OET results as proof of English language proficiency.

OET TEST FORMAT

What does the OET test consist of?
The test evaluates the four language skills with a clear focus on the language needed in a healthcare environment.
Listening
The Listening sub-test is taken by all 12 professions and lasts approximately 45 minutes. It evaluates how easily
candidates
can follow and understand a range of health-related spoken texts such as patient consultations and lectures.
It is divided in 3 parts: A, B and C. Part A consists of 2 extracts from
consultations lasting about 5 minutes each. Part B present 6 short workplace extracts of about 1 minute each. Finally, Part C has extracts from 2 presentations that last about 5 minutes each.
Want to know more about each part? Have a look at some tips and strategies to PASS each part of the listening exam:
Reading
Lasting 60 minutes, this part of the test assesses how much candidates understand different types of written texts on health-related subjects. As with the Listening, the Reading sub-test is taken by all 12 professions.
Part A of this assessment consists of 4 different but related texts from which you have 15 minutes to find a range of information. Part B consists of 6 short workplace texts while Part C consists of 2 longer, more complex texts. You have 45 minutes to complete B and C.
For more help in this part of the OET exam, here's some tips and strategies that will help you succeed on your Reading test:
Writing
The Writing sub-test is 45 minutes long and is usually a referral letter. This is specific to a profession, so medicine, nursing or pharmacy for example, and is based on typical workplace situations. Sometimes a different type of letter is required especially for some professions, such as a letter of transfer or discharge.
Have a look at these videos that will help you with your OET writing:
Speaking
The Speaking sub-test is approximately 20 minutes long. It is delivered individually and takes place in a private room. In the Speaking, candidates participate in two role-plays specific to their profession, based on typical workplace situations.
Want to know more about how to succeed in the OET speaking test? Watch this space:
What about the scoring?
Each of the four sub-tests receive a numerical score that goes from 0 to 500 in 10-point increments. This numeric score is mapped to a separate letter grade, ranging from the highest A to the lowest E.
The results are published online approximately 16 business days after the test. Most candidates need to score a B or a C+ in each sub-test depending on the requirements stipulated by the organisation they are applying to. The results are valid for up to two years.
Letter grade
Numeric score
Description of ability
A
450-500
Can communicate very fluently and effectively with patients and health professionals, using appropriate register, tone and lexis. Shows complete understanding of any kind of written or spoken language.
B
350-440
Can communicate effectively with patients and health professionals, using appropriate register, tone and lexis, with only occasional inaccuracies and hesitations. Shows good understanding in a range of clinical contexts.
C+

C

300-340

200-290

Can maintain the interaction in a relevant healthcare environment despite occasional errors and lapses and follow standard spoken language normally encountered in his/her field of specialisation.
D
100-190
Can maintain some interaction and understand straightforward factual information in his/her field of specialisation, but may ask for clarification. Frequent errors, inaccuracies and mis- or overuse of technical language can cause strain in communication.
E
0-90
Can manage simple interaction on familiar topics and understand the main point in short, simple messages, provided he/she can ask for clarification. High-density of errors and mis- or overuse of technical language can cause significant strain and breakdowns in communication.
2021 Test Dates
OET have now confirmed that their tests will continue with their exam schedules for 2021.
So, have a look at the test dates, application period, when the results are published and for which professions the exam will be available down below.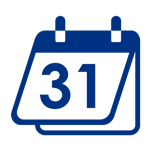 OET Preparation
We have plenty of OET online preparation courses that will help you achieve success in the test. Have a look at your options
Self-study OET Options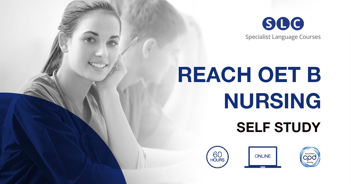 One-to-one OET Coaching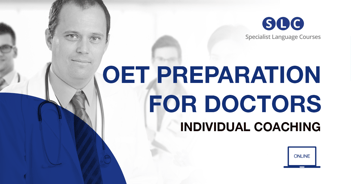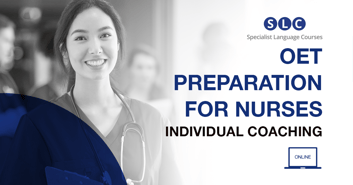 Not sure what's best for you? Then get in touch!
We are experts in OET preparation. We work with thousands of candidates every year and specialise in working with healthcare professionals. Clients include many NHS Trusts and private healthcare groups in the UK.
Call or email SLC to talk about your OET options