As international travel begins to open up, many international medical graduates (IMGs) around the world are looking to work in the US. To do so, they first need to achieve ECFMG accreditation.
ECFMG Certification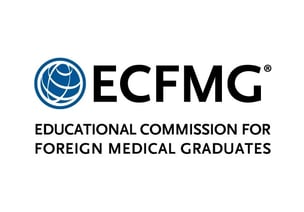 ECFMG stands for Educational Commission for Foreign Medical Graduates. ECFMG certification provides the standard for evaluating the qualifications of IMGs entering the US healthcare system.
IMGs need ECFMG certification to
enter residency or fellowship programs accredited by the Accreditation Council for Graduate Medical Education (ACGME)

take the third and final step of the United States Medical Licensing Examination (USMLE)

receive a license to practice medicine in the US.
IMGs are doctors or physicians (US English) who graduate from medical school outside the US or Canada. IMGs comprise nearly one-quarter of the U.S. physician workforce, so ECFMG is a vital part of the US healthcare system.
3-step USMLE pathway replaced 2020
Until early 2020, IMGs were required to pass Step 1, Step 2 Clinical Knowledge (CK), and Step 2 Clinical Skills (CS) of the 3-Step United States Medical Licensing Examination® (USMLE®) to be certified by ECFMG.
However, in response to the pandemic, the Clinical Skills test was suspended and replaced by five different pathways. A sixth is about to be launched[1].

OET Medicine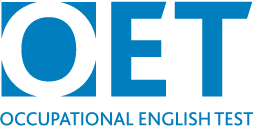 In all six pathways, applicants need to take the Occupational English Test (OET) Medicine to demonstrate they have suitable English language communication skills and proficiency to achieve certification.
All pathway applicants, regardless of citizenship, native language, or medical school language of instruction, must satisfy this requirement.
ECFMG chose OET Medicine as it is designed specifically for physicians (medical doctors). Applicants must achieve a minimum 350 or Grade B in each of the four papers, Listening, Reading, Writing, and Speaking.
Achieving Grade B in OET Medicine
To achieve the scores required, medical professionals and students sitting the test need to understand the formats of the different papers – the inputs, the questions, the timings.
Candidates need to learn what the examiners are looking for, particularly in the Writing and Speaking tests. They also need to learn the right exam strategies and techniques, so they can enter the test centre knowing what to expect and how to answer the questions accurately and effectively.

Studying for OET Medicine
SLC is one of only six OET preparation providers in the world endorsed by OET for OET Medicine.
We provide a full range of OET preparation services:
Reach OET B Medicine
self-study course with tuition options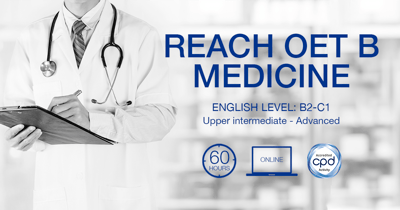 Personal exam coaching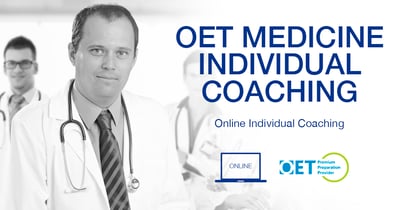 Writing correction service
Got a question?
Get on touch with our customer service team who will be happy to help and guide you.
[1] https://ecfmg.org/certification-requirements-2022-match/#thepath